100% Customer Satisfaction Guarantee
Insured & Licensed Experts
Reliable & Affordable Paving Service
Free Estimates
---
We proudly service both residential and commercial properties throughout Southern Maryland! If you have a commercial parking lot that needs repaving or repairs, our team of experts is prepared with the experience and equipment needed to provide quality and affordable services in a timely manner. We understand that your parking lot can reflect majorly on your business. That's why at Calvert County Asphalt Paving we ensure quality work with professional-grade equipment. Give us a call today to schedule a service appointment and to get a free estimate on our paving and line striping services!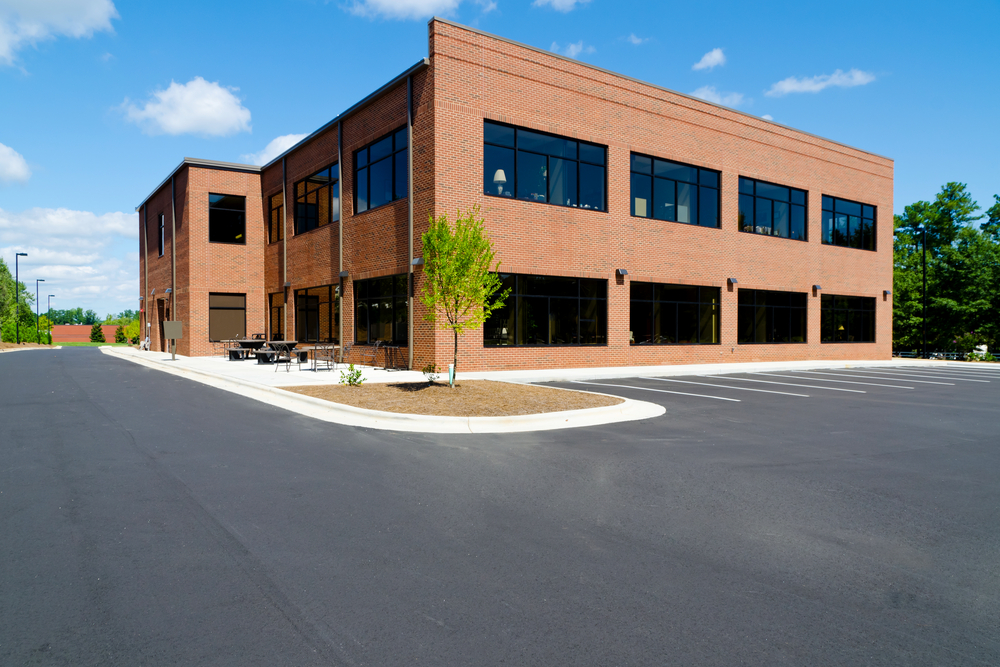 443-684-2440
Fill Out The Form Below For A Free Estimate
Why Hire A Local Asphalt Paver
Commercial lot paving requires strong attention to detail and high quality material for pavement that can endure heavy vehicle traffic and changing weather. Whether it's sufficient water drainage or suitable pavement thickness, we ensure a lot that reflects well on your business and that provides a welcoming environment to both your employees and customers.
Long-Lasting & Professional Parking Lots
We understand that your commercial lot must be designed to last for years. Your employees and customers deserve a work environment that speaks highly of your business and welcomes them through your doors. Our contractors are trained and licensed to handle a variety of customer requests in addition to commercial paving including resurfacing, sealcoating, patching, and full driveway replacement. Whatever project we are doing, we aim to create lots and driveways that are safe, reliable, and durable against the weather and daily traffic. 
Sufficient Water Drainage
One major factor when hiring professional asphalt pavers for your business property is whether they ensure proper water drainage before paving. If water has nowhere to go, it could pool on or around the pavement and deteriorate the surface over time. Water drainage is especially important during the cold winter months when freezing water can seep into any cracks in the surface and cause them to expand.
Repair costs can be a financial burden later on, so we make sure your lot follows the minimum slope requirements. This ensures both the foundation and the top surface of the pavement is safe from excess water.
Asphalt Thickness & Why It Matters
The needed thickness of the asphalt largely depends on the type and amount of vehicle traffic your lot needs to endure. Pavement thickness should be between 4 and 12 inches thick. If too thin, the pavement won't be able to carry the weight and will eventually wear down and crumble. Our team has extensive experience with both residential driveways and commercial lots and knows the industry standard for asphalt thickness.
When paving new lots, we first make sure that the foundation is strong and stable and the subgrade is fully compacted. We also consider the condition of the subgrade level when deciding how thick the asphalt layer should be. The better the subgrade condition, the thinner the asphalt needs to be. However, we understand that each lot is different. That's why before any paving job, we do a full survey of the area to ensure that you get the right services for a reliable and durable parking lot.
Line Striping For Your Parking Lot
We also offer line striping for your business property! After we finish paving, we will add the finishing touch with our professional line striping service. We use vibrant, high-quality paint that not only adheres nicely to the asphalt but that stands out well against the dark surface.
Parking lot striping is vital for the safety of drivers and pedestrians. It keeps order on the road and allows traffic to flow smoothly. There are several considerations that go into commercial line striping to ensure maximum accessibility and safety. Our team closely follows accessibility laws and considers the size, number of, and location of accessible spaces depending on the size and design of the lot.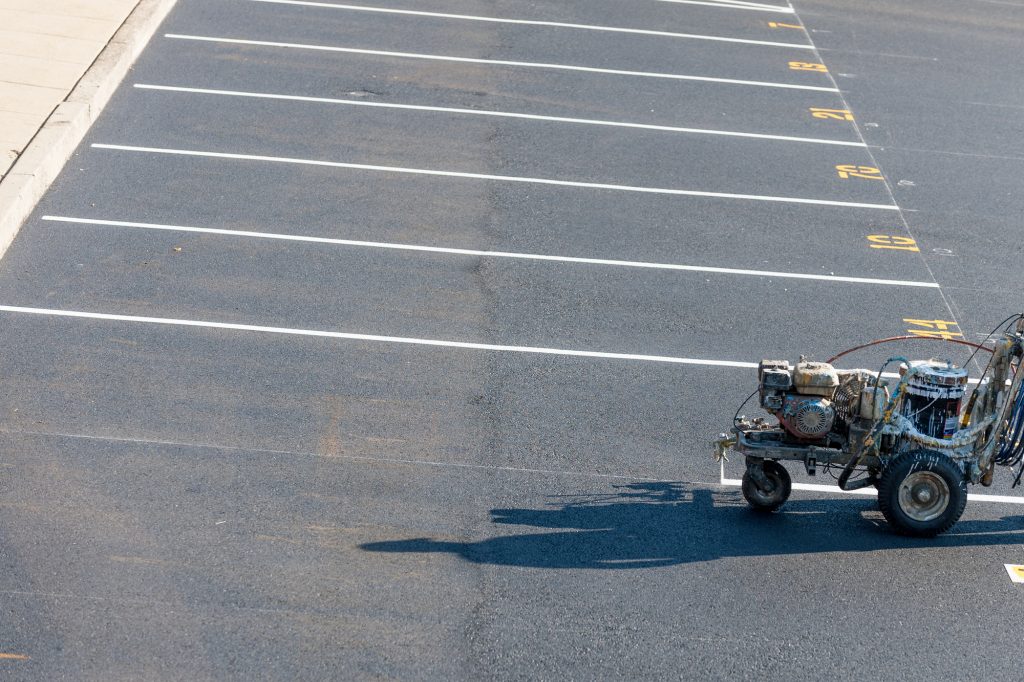 #1 Rated Commercial Parking Lot Paving & Line Striping In Calvert County
When it comes to paving for your commercial property, it's vital that you do your research to ensure you're getting quality service from a licensed and insured contractor with years of local experience. At Calvert County Asphalt Paving, we strive for 100% customer satisfaction by providing affordable, timely, friendly, and skilled services to our Southern Maryland homeowners and business managers. Let us show you why we are Calvert County's top-rated paving company! Give us a call today.
443-684-2440