Why Use Us For Your Asphalt Paving Needs?
100% Customer Satisfaction Guarantee
Friendly & Affordable Service
Certified & Insured
Use Pro-Grade Equipment & Material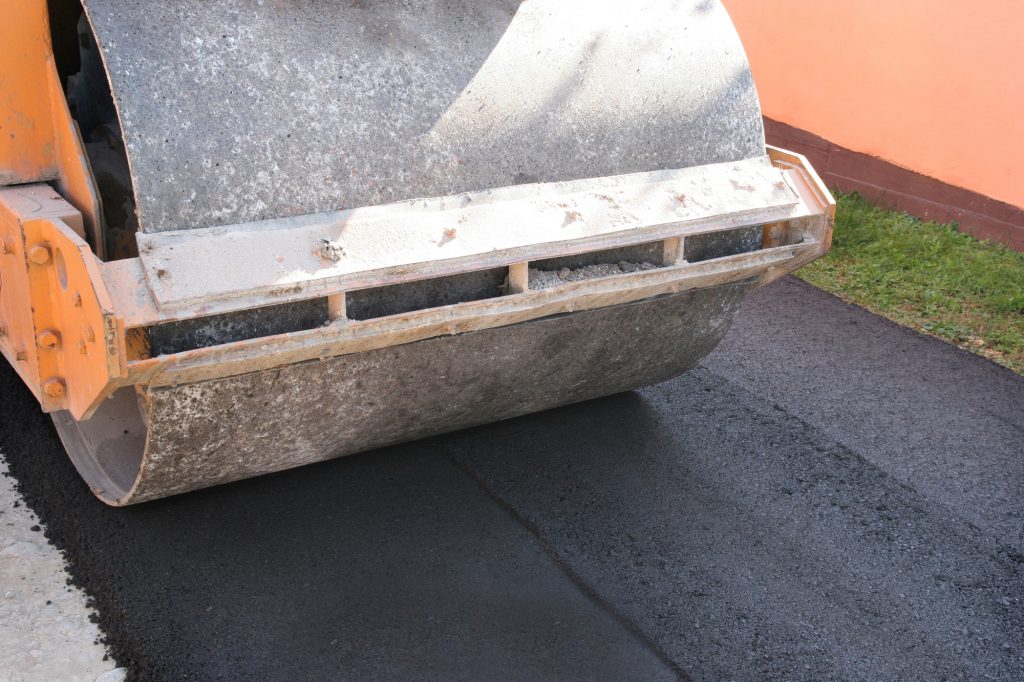 Call Us Or Fill Out The Form Below For A Free Estimate
443-684-2440
Your home deserves the highest quality service, and your driveway directly reflects on your home. It's usually the very first thing people notice when they visit and can have a dramatic effect on curb appeal. That's why Calvert County Asphalt Paving is the right choice for your next paving job. We offer reasonable prices for quality service. We use pro-grade equipment and industry techniques to get the job done right the first time so you're not left dealing with early repairs.
We understand that your pavement is an extension of your home and should be cared for just like any other home exterior surface. We value your safety and know that if not properly maintained, your blacktop can actually pose a threat to you, your family, and your friends.
We take care to repair any and all potholes, cracks, and divots that can worsen over time and create tripping hazards. If we are sealing your already-paved road, we will first remove any stains from mold and algae growth which can create slipping hazards when wet.
Other contractors that offer low-cost services may neglect to use the industry's best techniques and materials, and you may be left with a poorly paved driveway that needs repairs sooner than expected.
Things To Look Out For
When hiring a pavement contractor, it's important to first do your research to ensure you're getting certified, licensed professionals who have extensive experience in the local area. There are several things that can go wrong if you hire the wrong company.
Weak Foundation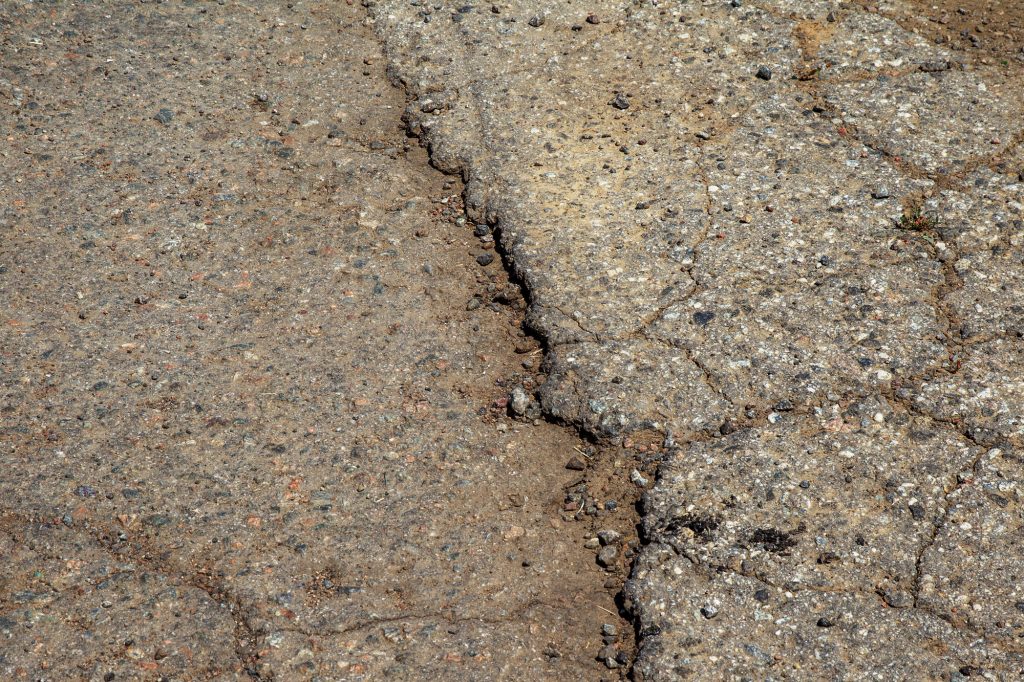 If there is soft, wet soil underneath the asphalt mix, the pavement will look uneven and won't be able to withstand daily wear and tear. It's vital that there is a strong subgrade and aggregate base and that any loose soil is replaced with a solid rock base. Don't settle for a company that promises quick paving services for low prices. This is not a job you can rush; it requires seasoned workers with the patience and willingness to do the job right the first time. At Calvert County Asphalt Paving, we ensure the foundation is strong and compacted to support the pavement and give you a smooth, reliable driveway that will last 20-30 years.
Poor Water Drainage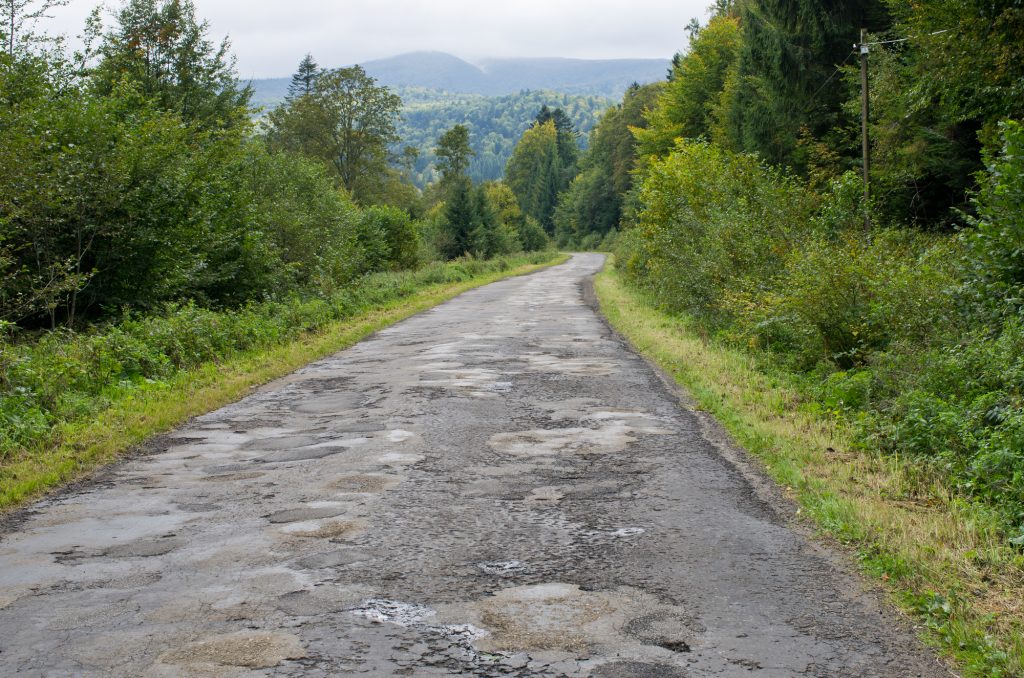 Water can deteriorate your blacktop if there is not enough drainage. This is one of the biggest issues with poorly paved roads. If you see water pooling on or around the surface, this is a sign of low-quality work. There needs to be between a 2-5% slope for adequate drainage. At Calvert County Asphalt Paving, we design driveways to direct water off the pavement and down into the ground below the pavement level. This drastically extends the lifespan of the driveway!
Driveway Cracking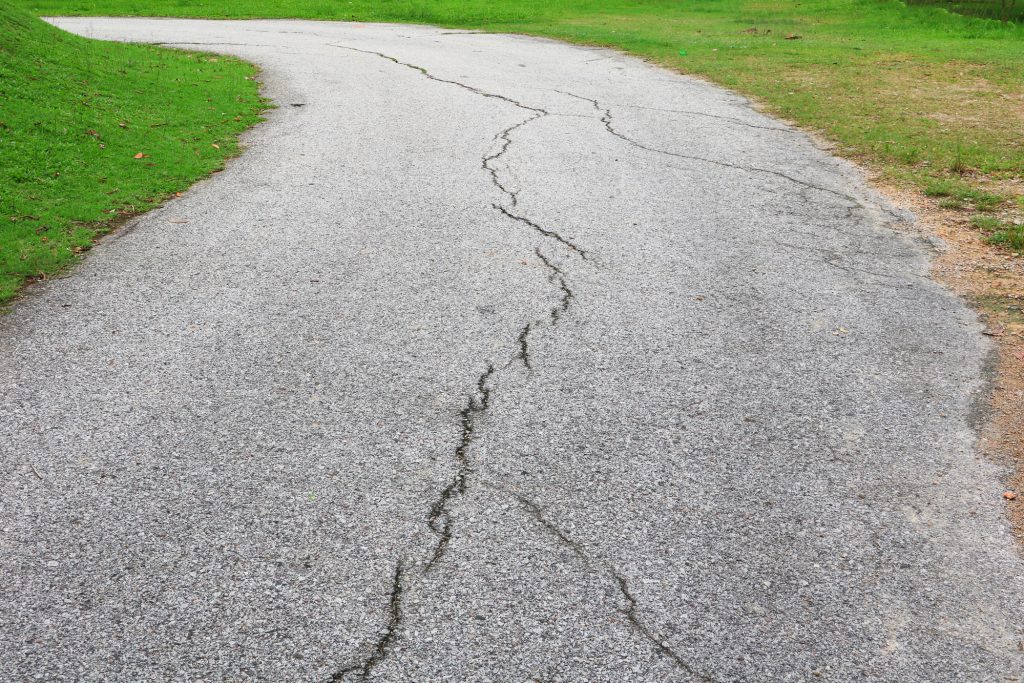 There are several types of cracks that occur in blacktop: alligator cracks, block cracks, linear cracks, and transverse cracks are just a few. These are signs of poor water drainage, weak underlying foundation, bad asphalt mix, and/or just poor overall construction. If you see early cracking, chances are you received poor services. At Calvert County Asphalt Paving, our mission is to give you a smooth, crack-free driveway that makes your home look beautiful and welcoming.
Why We Are Different
Our team knows what quality paving looks like, and we pride ourselves on achieving 100% customer satisfaction. We provide honest services and will keep you informed throughout the entire process. We promise reasonable rates for the services you need.
"If you're going to do something, do it right the first time."
Our company enjoys the work we do and it shows in our work ethic and attitude on the job. We stand out from other local contractors because of our pro-grade equipment and materials, our years of experience using the industry's top techniques, and our highly skilled and friendly workers. From the time you request your free, no-obligation quote to the final rolling phase of the installation, we guarantee a smooth and easy process. Give us a call!
443-684-2440
Fill Out The Form Below For A Free Estimate
How Thick Should My Blacktop Driveway Be?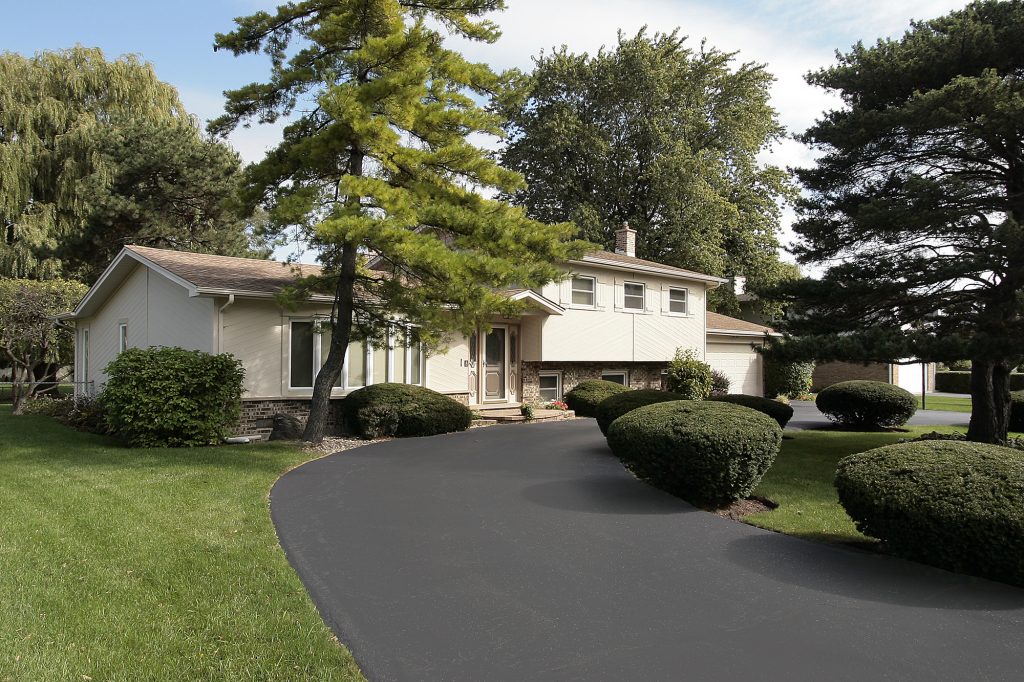 Residential blacktop driveways typically should be between 2.5 and 3 inches thick to ensure the maximum lifespan. You want to make sure your blacktop is thick enough to withstand daily vehicle traffic. If it's too thin, there's a greater risk for cracks to appear sooner than they should. In addition, the gravel base should be at least 6 inches thick for a strong, stable foundation under the blacktop layer. Our team wants to prevent unnecessary repairs, so we pay close attention to the thickness of the blacktop. The thicker the surface the stronger it is and the more weight it can carry.
Areas In Calvert County We Serve
Huntingtown
Port Republic
St. Leonard
Lusby
Owings
Brighton Woods
Prince Frederick
Woodwind Acres
Woodwind Estates
Barstow
Adelina
Solomons
And more!
Asphalt Millings For Your Driveway
Pavement millings are a suitable alternative to traditional hot mix for residential properties. They are tiny, 100% recycled asphalt pieces that are pressed together with both a pneumatic-tired and drum roller to create a driveway that can last up to 30 years. Millings are a solid choice when it comes to driveway paving because not only are they eco-friendly but they require fewer natural resources and equipment to install and therefore can save time and money.
We strongly encourage you to consider using asphalt millings! After installation, millings will harden over time, further forming a smooth, reliable surface. They are easy to maintain than regular hot mix and are weather-resistant! They are a good investment especially for Maryland residents who face harsh, snowy winters as the millings help snow and ice melt faster.
Please give us a call to discover more about this alternative and how it might be the better choice for you. Our technicians would be happy to discuss more of the benefits as well as the milling and installation process!
Concrete vs. Asphalt
When deciding which material is better for you, we understand there are several considerations. Asphalt is the most common pavement material and has several benefits. Compared to concrete, it is more cost-efficient to install and to repair since you can resurface or patch it, whereas, with concrete, repairs usually require replacing entire slabs. In addition, it is an eco-friendly option as it can be fully recycled. With Maryland's cold winters, this is a safer choice as it helps snow and ice melt faster than concrete does. However, it is prone to more major damage such as potholes and rough areas from traffic and changing weather over the years.
Concrete is a solid choice for paving as it is an extremely durable material. However, it does usually require higher installation and repair costs and is vulnerable to cracking from expanding and contracting during the colder months. It also is more susceptible to damage from salt used on the roads during wintertime. However, concrete can be more resistant to cracks and potholes during extremely warm temperatures and may therefore require less maintenance depending on the amount of traffic it endures.
Our goal is to create a driveway that is right for you and the climate you live in. With the cold Maryland winters, we recommend using asphalt instead of concrete as it is more durable against snow and ice and has cheaper maintenance costs. It is more flexible than concrete and can expand and contract with the temperature patterns, making it overall more resistant to cracks in this climate. Call us today and we will give you a free estimate on our services!
Resurface vs. Repair Of Your Driveway
Depending on the level of damage to your pavement, you will either need resurfacing or minor repairs. If you just have a few cracks or potholes that are not too deep, all you might need is a simple patch job. We will come and inspect the surface to make sure resurfacing is not necessary before filling in all cracks and potholes. We make sure to remove any and all vegetation growth in the crevices before the repair work begins so your driveway looks like new!
Now, if you have larger divots and potholes (huge eyesores), it might be time for resurfacing. This is where we remove and replace the entire damaged top layer given the foundation is still strong and stable. Our skilled technicians will survey the damage to determine whether resurfacing is the best option or if a full replacement is needed due to a weak foundation.
Sealcoating & How It Benefits You
At Calvert County Asphalt Paving, we proudly offer driveway sealcoating to prolong the lifespan of your pavement and help shield it from the elements and traffic. We recommend sealing every 2-4 years depending on the amount of traffic your pavement endures and the weather patterns. This prevents color fading, staining, and cracking and can save you money down the road with fewer repair costs.
When applying sealant, we take care to use the industry's best practices. Our experts prefer the brush or squeegee method over the spray-on method as it provides better coverage. With the brush and squeegee technique, it better ensures that the entire surface is thoroughly covered with a sufficient amount of sealant. On the other hand, with the spray-on technique, while the contractor does have control over where and how much sealant is applied, it does not guarantee that every single surface area is fully treated.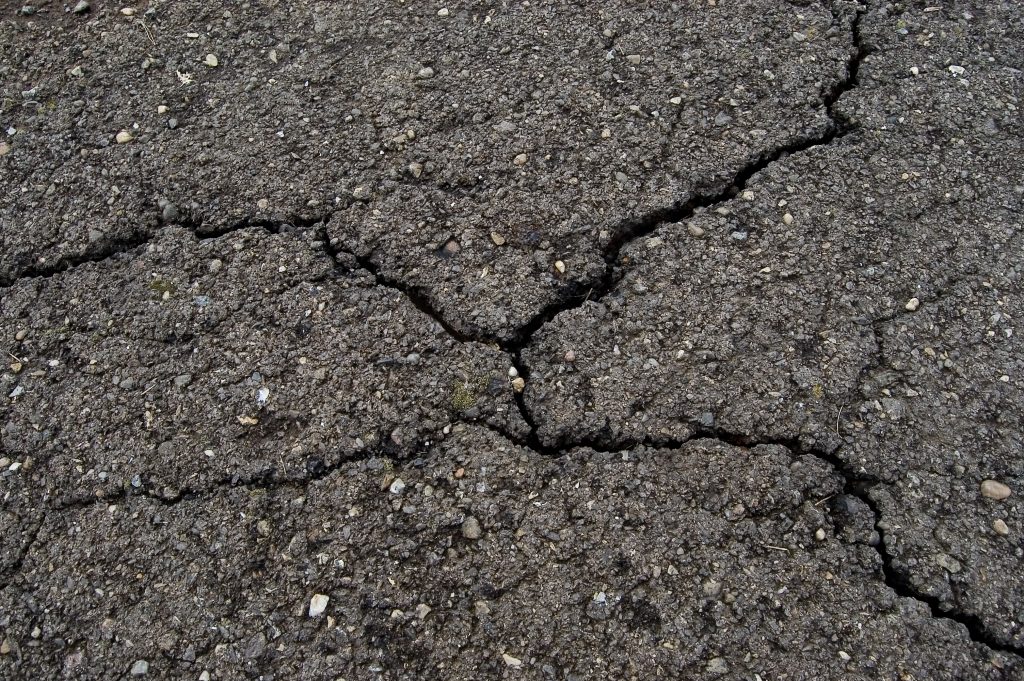 With the brush-on method, more sealant is applied. However, we know that more sealant does not necessarily mean more protection. If too much sealant is used, it can actually create a slipping hazard and even early cracks in the surface. Our experts know just the right amount of sealant that is necessary to maximize the lifespan of your pavement without causing safety hazards for you and your family or other pavement damages.
Other Areas In Southern Maryland We Service
St. Mary's County
Charlotte Hall
Mechanicsville
Leonardtown
California
Lexington Park
St. Mary's City
Golden Beach
Charles County
Waldorf
St. Charles
Hughesville
La Plata
Indian Head
Port Tobacco
Bryantown
Pomfret
Bennsville
Anne Arundel County
Linthicum Heights
Glen Burnie
Pasadena
Fort Meade
Odenton
Annapolis
Crofton
Severna Park
Severn
Millersville
Prince George's County
Bowie
College Park
Hyattsville
Largo
Clinton
Brandywine
Upper Marlboro
Greenbelt
Fill Out The Form Below Or Give Us A Call
443-684-2440